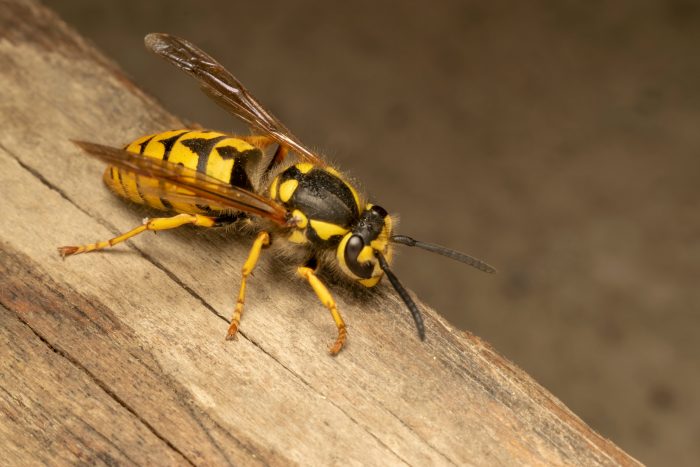 Welcome to Pied Piper Pest Control, your trusted partner in effective and reliable pest control solutions in the beautiful state of Alaska. As experts in the field, we understand the nuisance and potential dangers that wasp infestations can bring to your home and family. Therefore, we are dedicated to providing you with the highest quality wasp pest control services to ensure your peace of mind.
Why Choose Pied Piper Pest Control for Your Wasp Problem?
At Pied Piper Pest Control, we pride ourselves on our extensive experience and expertise in dealing with wasp infestations. Our team of certified and highly trained professionals is equipped with the knowledge and tools needed to address your specific pest control needs effectively and efficiently.
Our commitment to customer satisfaction sets us apart from the competition. We believe every home deserves to be a safe and comfortable sanctuary, and we work tirelessly to achieve this for our clients. When you choose us, you can expect:
Personalized Solutions
Every wasp infestation is unique, so we understand the importance of tailored solutions. Our team will thoroughly inspect your property to identify the extent of the infestation and develop a customized plan that suits your needs.
Safe and Environmentally
Friendly Approach: We prioritize the safety of your family, pets, and the environment. Our wasp pest control methods utilize eco-friendly products and techniques that effectively eliminate wasps without posing any harm to you or your surroundings.
Quick Response Time
We understand the urgency of addressing a wasp infestation promptly. Our team is committed to providing a quick response time, ensuring that your home is wasp-free as soon as possible.
Trained Technicians
Our technicians undergo rigorous training to stay up to date with the latest industry advancements and best practices. You can trust that our team will deliver exceptional service with precision and professionalism.
Our Wasp Pest Control Process
When you contact Pied Piper Pest Control for your wasp problem, we follow a systematic process to eliminate these pesky insects from your property:
Inspection
Our trained professionals will conduct a comprehensive inspection of your property, locating active nests and identifying potential areas of wasp activity.
Customized Treatment Plan
Based on our assessment, we will create a customized treatment plan that addresses the specific needs of your infestation. This plan will outline the steps we will take to remove the wasps and prevent their return.
Wasp Removal
Our team will safely and efficiently remove all active nests from your property, ensuring the elimination of adult wasps and their larvae.
Ongoing Monitoring and Support
We are committed to your satisfaction, and our services do not end after the treatment is complete. Our team can provide ongoing monitoring and support to protect your home from wasp infestations.
Contact Pied Piper Pest Control for Effective Wasp Pest Control
Don't let wasps take over your home and compromise your peace of mind. Contact Pied Piper Pest Control today and let our expert team handle your wasp pest control needs. Our specialized knowledge, dedication, and commitment to customer satisfaction guarantee exceptional service and a wasp-free environment for you and your family. Experience the Pied Piper difference and reclaim your home from these unwanted pests!
Call us today to book an inspection and reclaim your home from wasp infestations. Trust Pied Piper Pest Control for effective and reliable pest control solutions in Alaska.