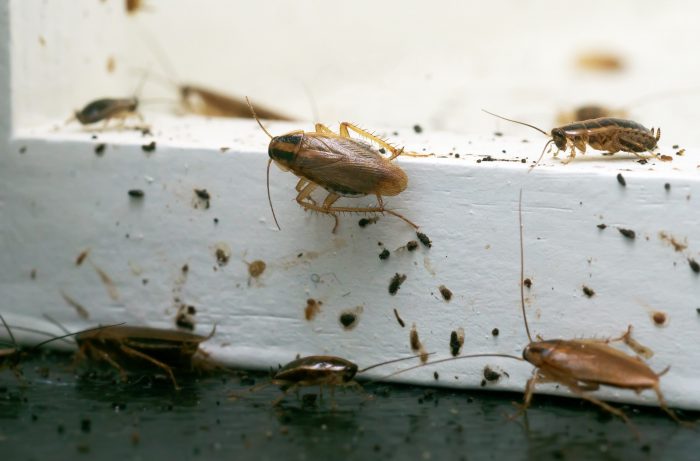 Welcome to Pied Piper Pest Control, Alaska's leading pest control service dedicated to eradicating cockroach infestations. As your trusted exterminator for roaches, we understand the distress a roach infestation can cause and are committed to providing swift and effective solutions tailored to meet your specific needs. With our experienced team and cutting-edge techniques, we aim to restore peace and comfort to your home or business. Say goodbye to cockroaches and hello to a roach-free environment with Pied Piper Pest Control!
Why Choose Us?
At Pied Piper Pest Control, our primary focus is ensuring your complete satisfaction. With years of experience in the pest control industry, we have developed a reputation for delivering top-notch service with a personal touch. Here's why we stand out from the competition:
Expertise and Knowledge: As specialists in cockroach extermination, we possess in-depth knowledge of their habits, breeding patterns, and hiding spots. Our technicians undergo rigorous training to stay up to date with the latest techniques, ensuring they provide effective and efficient pest control services.
Customized Solutions: Just as no two infestations are identical, we believe no two solutions should be similar. Our team will conduct a thorough inspection of your premises to identify the extent of the infestation and create a personalized treatment plan targeting the specific needs of your property.
Cutting-Edge Techniques: Our commitment to excellence drives us to utilize the most advanced pest control methods and products in the industry. We combine this cutting-edge technology with eco-friendly practices, focusing on the safety of your family, pets, and the environment.
Our Cockroach Control Process
When you reach out to us for cockroach control, you can expect a comprehensive approach designed to eliminate the infestation from its root cause. Here's what our process looks like:
Inspection: Our trained technicians will perform a thorough inspection of your property, including all potential hiding places, such as cracks, crevices, and pipes. This step helps us identify the cockroach species and evaluate the infestation's severity.
Treatment Plan: We will develop a customized treatment plan to address your specific needs based on the inspection results. Our plan may include a combination of targeted baits, gels, sprays, and traps, ensuring maximum effectiveness while minimizing the impact on your daily routine.
Implementation: Our skilled technicians will implement the treatment plan, carefully following all safety protocols and guidelines. We understand that your schedule is important, so we strive to carry out our services with minimal disruption to your daily activities.
Prevention Tips: As part of our commitment to customer education, we will provide you with valuable tips and advice to prevent future infestations. By addressing hygiene practices, sealing entry points, and eliminating conducive environments, you can help safeguard your property against future cockroach invasions.
Your Satisfaction is Our Priority
As your trusted partner in cockroach control, we place great emphasis on your satisfaction. From our first interaction to our follow-up visits, we strive to provide exceptional customer service every step of the way. Our friendly and knowledgeable staff is here to address any concerns you may have and ensure a smooth and hassle-free experience.
Contact Us Today
Are you tired of sharing your space with unwelcome cockroaches? It's time to take control of the situation and restore complete peace of mind. Contact us today at 907-344-2538 or visit our website to schedule a consultation. Let us be your trusted exterminator for roaches and reclaim your home from these resilient pests. Trust in our expertise, and together, we'll create a roach-free environment you can call your own.